Start your very own web hosting business
Popular for freelance web designers, developers or budding hosting companies. Lean on our reliability and advanced server configurations to provide your customers with top notch care and support without all of the overhead costs of running your own hosting company.
Focus on providing your clients with top level service and we will handle the technology. If you need to expand we can do that on the fly as you grow. Unlock your earning potential.
Main Benefits:
Fixed Monthly Pricing
Host Unlimited Websites
Unlimited Earning Potential
Free Billing Software Included
Free WHMCS Install Included
WHMCS is the leading provider of automated billing software and does the hard work for you.
Easy to use, friendly interface
Generate professional invoices
Run your business on auto pilot
Fully integrated with cPanel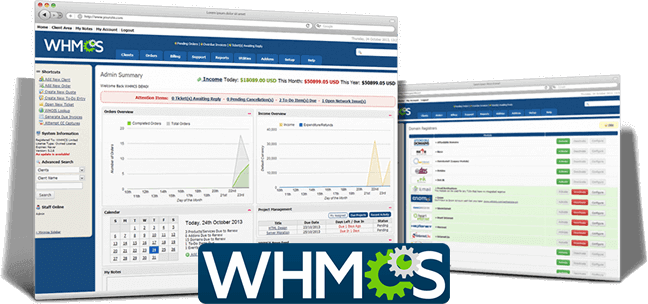 Great features included with all plans
Experience the best we have to offer for you and your clients. We can even help coordinate on projects you have and development outside of your realm of expertise to help you provide the best experience for your customer base.

Instant Setup
When we say instant, we mean it. By the time you check your email after you complete your transaction, your reseller server will be built.

99.99% Uptime Guarantee
While no one can guarantee 100% uptime our average is over 99.995%. Your customers will appreciate not having to worry about downtime.

Full User Support
Your reseller account will receive full user support, our live chat and support ticket system is at your disposal. Keep your customer satisfaction ratings where it should be.

Website Building Tools
Your reseller account is built with many website tools to provide the ultimate build experience for do it yourselfer or beginner designers

Simple Domain Transfers
Transfer domains over right inside our control panel system. Manage domains and hosting packages all in one simple location. Your customers will love it and so will you.

Managed Server
Reseller accounts fall under the managed server 24/7 user support policy for our customers, which means if your customers have an issue we will handle it directly.
Powered by WHMCompleteSolution
TooFast Hosting | TooFast Web Design
Copyright © 2017 - All Rights Reserved.