Reliable Website Hosting
We have been around since the last millenium! We know a thing or two about reliability. We feature multiple redundant servers for our enterprise customers and off-site daily backups for all of our customers.
Data security is at the forefront of our operation. Our managed hosting provides security upgrades and free of charge support whenever you need it. Scalability allows your site to grow with your company seamlessly.
Included as Standard:
Free Instant Setup
Free Website Migration
99.99% Uptime Guarantee
Management Control Panel
Powered by cPanel
cPanel is a backend administration interface that makes it easy for you to manage your website
Easy to use, friendly interface
Website building tools included
Create new email accounts easily
Easily create and manage databases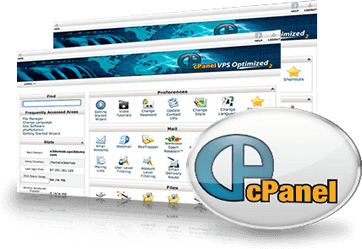 Great features included with all plans
When you choose us for your web hosting and design solution you get the following great features at no extra cost to you. *depending on level of service

Instant Setup
By the time you are done checking out your hosting package will be built and tailored to the options that you chose.

99.99% Uptime Guarantee
While no one can guarantee a 100% server uptime, our record has consistently been 99.995% or better. If you do go down we will make it right.

Full User Support
All managed servers have 24/7 user support. This guarantees the fastest reaction time to any adverse behavior on the server. Simply put, peace of mind.

Website Building Tools
All of our hosting plans come with lots of great building tools. Or we can install these tools for you, or even a completely turnkey custom design.

Simple Domain Transfers
We offer the ability to transfer your domain right into your control panel here so you can handle your entire web presence in one place

Managed Server
Managed servers are available for those that can't take chances. 24/7 support as well as security upgrades. Typically used with E-Commerce sites and forums..
Powered by WHMCompleteSolution
TooFast Hosting | TooFast Web Design
Copyright © 2017 - All Rights Reserved.